!!FREE ESTIMATES!!
​(815) 823-7928
RIGHT WAY PAINTERS INC.
WE PAINT IT RIGHT, FOR LESS
(815) 823-7928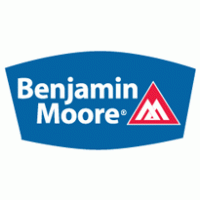 Your #1 local painting company!!!
Here at Right Way Painters we specialize in making interior painting as fun, clean, and affordable as possible. Take a look at the slide show gallery to the left and you'll see real photos of homes that we have painted over the past few years. Pay close attention to the detail in prep and the cleanliness of the after pictures. These are not homes cleaned by a cleaning service, these are our customers homes prepped, patched, sanded, painted and then cleaned by the proffesionals of Right Way Painters.
Excessive care in protecting your home and all your belongings is number one from the moment we walk in the door. No detail will be missed. We start by moving and wrapping all furniture,cabinets,and fixtures in plastic, covering all flooring with clean 12 ounce drop cloths, and masking all trim, base, and cassings. Next, the most extensive sanding, patching, and dywall repair you've ever seen. Finally, clean and contained sanding and spot priming of all repair work. Prep is the most important process in any painting project and we do it the best!
FINISH
Stress crack and drywall repair

Water stain repair

Bedrooms, bathrooms as low as $150.00

​Cabinet re-finishing

​Crown moldings

Family rooms, play rooms

​2 story greatrooms and foyers

​Kitchens, laundry rooms

Living rooms, dining rooms

​Offices

Walls, ceilings, doors
As an industry leader in quality and cleanliness, all of our applicators are residential repaint experts with a minimum of 6 years experience doing only that. This means the finest spray and roller finishes, as well as the straightest cut lines possible. Nothing less then clean perfection is acceptable for our customers. We have a "No Mess Guarantee". Upon completion, each day, we will thoroughly clean by sweeping, vacuuming, mopping, and wiping every surface as if we were never there! Your home is your home, NOT OUR JOB SITE.